Other Open Garden Locations

< Back to Open Gardens overview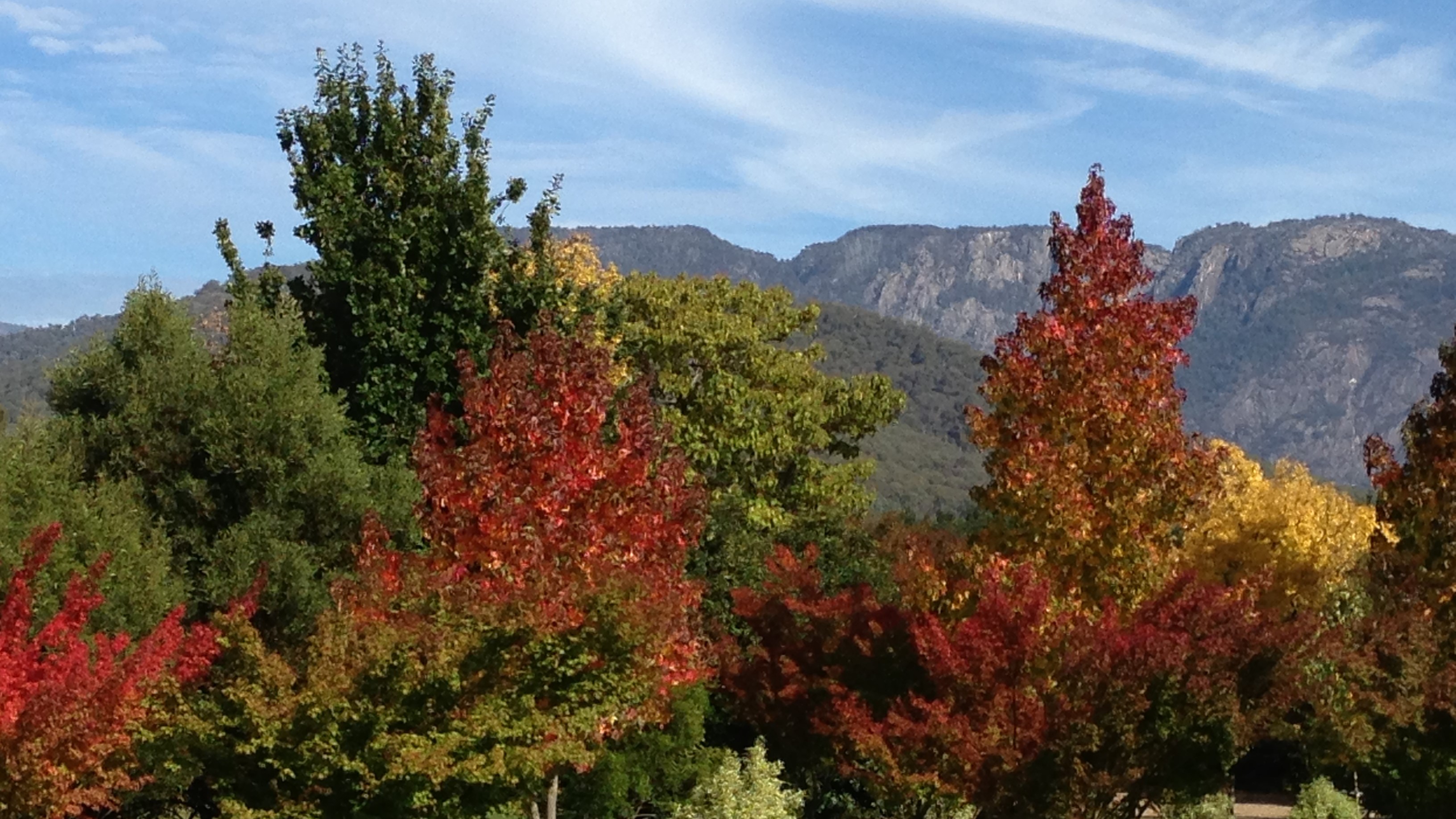 6. Mt. Buffalo Olives
307 Mount Buffalo Road, Porepunkah
View map
---
Open: Fri 27th, Sat 28th, Sun 29th, Mon 30th April, Fri 4th, Sat 5th, Sun 6th May – 11am-5pm,
Entry: Gold coin donation. Proceeds to the Porepunkah CFA
---
Elisa and Colin invite you to come on a self-guided walk through the olive grove and arboretum they have established at the foot of Mount Buffalo.
Highlights include many well-established trees – a Wollemia Pine, bunya pines, forest pansys, oaks, weeping mulberries, weeping cherry, maples, ginkgos, ash trees, coastal redwood and many more. Get your mud-maps and species list of the trees at the Mt Buffalo Olives farm-gate shop at the top of the drive.
Elisa & Colin Bertuch (03 5756 2143)
7. Homestead Estate
713 Happy Valley Road, Rosewhite
(7.1km from Great Alpine Rd, Ovens)
View map
---
Open:  Sat 28th, Sun 29th Apr & Sat 5th, Sun 6th May – 10am-4pm,
Entry: $4 per person. Proceeds to 'Friends of Lacluta'
---
The garden was first established in 1869, the garden has seen many changes. Original trees include magnolia grandiflora (1872), a grove of elms and a Hoop Pine. Recent additions are an avenue of red oaks, ginkgos, silver birch, magnolias, manchurian pears, claret ash, two vineyards and an olive grove. Roses and peonies are the stars of the cottage garden.
Wine and olive oil tasting Devonshire are available. Tours of the Historic Homestead at 11am, 1pm and 3pm.
Noela Dawes & Michael Freudenstein                                                                     (03 5753 5318) or (0488 258 997)
12. Peetsfields
92 Caloutas Lane, Freeburgh (off Old Harrietville Road)
View map
---
Open: Fri 27th, Sat 28th, Sun 29th, Mon 30th April – 10am-4pm,
Entry: $5  Proceeds to 'Children First Foundation'
---
This is a large country garden with an interesting display of autumn trees and a multitude of beautiful shrubs and plants.
Sally & Martin Peet (0409 712 261) or (5755 1018)
17. Mountain Creek Artworks
1002 Mountain Creek Road, Tawonga
Turn the first left at Mountain Creek Road just past the Tawonga school, 10.02km, gate on right hand side, look for the sign and the unicycle on the gatepost.
View map
---
Open: Sat 28th, Sun 29th & Mon 30th April – 10am – 4pm,
Entry: Gold coin donation for tea and coffee
---
Developing woodlands with native trees and exotics, including deciduous trees, californian redwoods, himalayan cedars and two dams. Some exotic trees available for sale.
Open Studio/Gallery showcasing paintings and original handmade prints inspired by the local environment for viewing and sale.
Bärbel Ullrich & Malcolm Bird (0408 466 790)
This festival showcases the wonderful produce and crafts of Wandiligong, famous for it's nut and fruit orchards.
With a fantastic parade and huge market, Gala Day on Saturday May 5th is the highlight of the festival.Find out more


Grab your partner and swing on into Bright Brewery for a colourful night of bush dancing.
Spanning over 50 years, the Bright Autumn Art Show is one of Australia's oldest and longest running art shows.
This years festival is jam packed full of wonderful events and activities.
The Bright Autumn Festival could not exist without the fantastic support of our sponsors.Find out more