Wandi Nut Festival

In April and May, walnuts, hazelnuts and chestnuts fall in orchards, backyards and along the lanes of Wandiligong.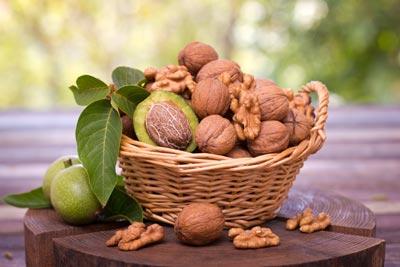 Heritage apples litter the grass verges and blackberries twine through the fences. Residents and visitors gather this windfall to create jams, pastes, soups, or simply to gorge. The Wandiligong Nut Festival is your opportunity to join us in celebrating the harvest.
Wandiligong is a small, semi-rural settlement of about 400 people located approximately 350 km north-east of Melbourne at the foot of the Victorian Alps. The festival, begun in 2001, was initially a low-key, local affair but has now grown to include a market, art, music, and food and wine events.
More details of events can be found on the festival program.
This year's festival is on Saturday 28th April 2018. For more information, visit brightvic.com/wandinutfestival.
Events and Activities
All Day
• Produce and Artisan Market
• Chestnuts
• Hazlenuts
• Walnuts
• Nut cracking tables
• Local apples
• Local beer
• Local cider
• Local wine
• Regional olive oil
• Food stalls
• Hand-made craft stalls
• Chestnut roasting
• Children's activities
• Raffle
• Live music
• Cooking demonstration by Patrizia Simone and Jean-Pierre Ronco
Getting there
The Wandi Nut Festival is held at Alpine Park, Wandiligong, just a short drive from Bright.
Spanning over 50 years, the Bright Autumn Art Show is one of Australia's oldest and longest running art shows.
With a fantastic parade and huge market, Gala Day on Saturday May 5th is the highlight of the festival.Find out more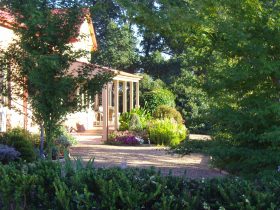 Taken in the sights, sounds, and smells of an Alpine autumn by visiting our open gardens.Find out more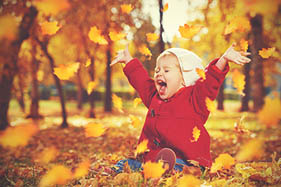 The Bright Autumn Festival is a celebration of autumn in Victoria's Alpine High Country.
The 2018 Bright Autumn Festival has a fantastic program, with activities to appeal to all.View the program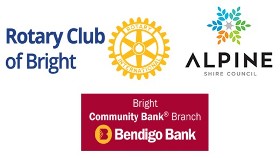 The Bright Autumn Festival could not exist without the fantastic support of our sponsors.Find out more