Gala Day is the high point of Bright Autumn Festival, falling this year on Saturday 5th May 2018.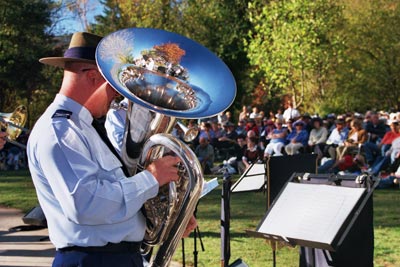 The main streets of Bright are closed of to traffic to create a carnival atmosphere. Features of the day include:
Bright Rotary Market from 9am – 1pm
The Autumn Festival Parade from 1:45pm
Live music
Bright's Got Talent at the Sibley Sound Shell
Kiddies Korner
Along with Annual Art Exhibition at the Bright Art Gallery and the open gardens, it is an exciting day to celebrate all the colour of autumn.
More details of the day can be found in the program.
The market has loads of stalls, food vendors and live music and has a wonderful atmosphere as hundreds of visitors come to town for the market and the ensuing parade. The parade kicks of after the markets and is a fantastic celebration from the many groups that make up the vibrant community of Bright.
The theme for the 2018 parade is "Our Town, Your Town".
Gala Day Parade Entries
Parade entries can now be completed online, or you can download and print an entry form.
Email to Phil Keeghan brightcleanmaint@bigpond.com