2019 Bright Autumn Festival Events
Fourteen wonderful gardens are on display between April 26 and May 5.
Enjoy their splendid autumn colours and be inspired by their diverse styles and designs.
There are formal gardens, wild gardens, sustainable produce and farm gardens.
Meet the gardeners; learn about their methods, plantings and ideas.
A fun favourite for the entire family. The Bright Gala Day is on May 2nd and is a full day of events in the very centre of Bright.
Choose from a range of events like the Bright Rotary Market, the Autumn Festival Gala Parade, live music, Bright's Got Talent at the Sibley Sound Shell, Kiddies Korner, along with Annual Art Exhibition at the Bright Art Gallery. 
It's an exciting day to celebrate all the colour of autumn.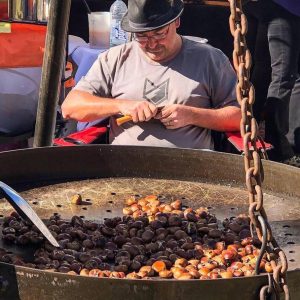 Sunday April 26th from 9am to 4pm
Alpine Park – White Star road – Wandiligong – Victoria
The only nut festival of its kind in Australia!
3rd Annual Bright Autumn Festival Flea Market
125 Gavan Street, Bright (next to Bright Brewery)
Sunday 19th April – 8AM until 1PM
20 Stallholders with a range of antiques, collectables and knick-knacks